It was with the sun and the coconut trees that the first edition of the Swimrun of Tahiti was organized. No one needed neoprene this Sunday 1st November for this race made by the Cercle des Nageurs de Polynésie at the Pointe Venus. They were two distances the bigone named AITO with 1,800 meters of swimming in three portions for 8 kilometers of running in four parts. The second, discover formula consisted of 1 kilometer of swimming in two pieces and 4 kilometers of running in three portions.
It was 41 teams at the start with 21 teams on the long and 20 on the short distance. The duo Cédric Wane and Thomas Lubin won the AITO race in 1:16 " 05 ". Teiva Izal and Teremu Vernaudon finished second in 1 h 26 'at 8.30am for swimming and running, and Samuel Zijp and Sophie Bouchonnet completed the podium and won the mixed category.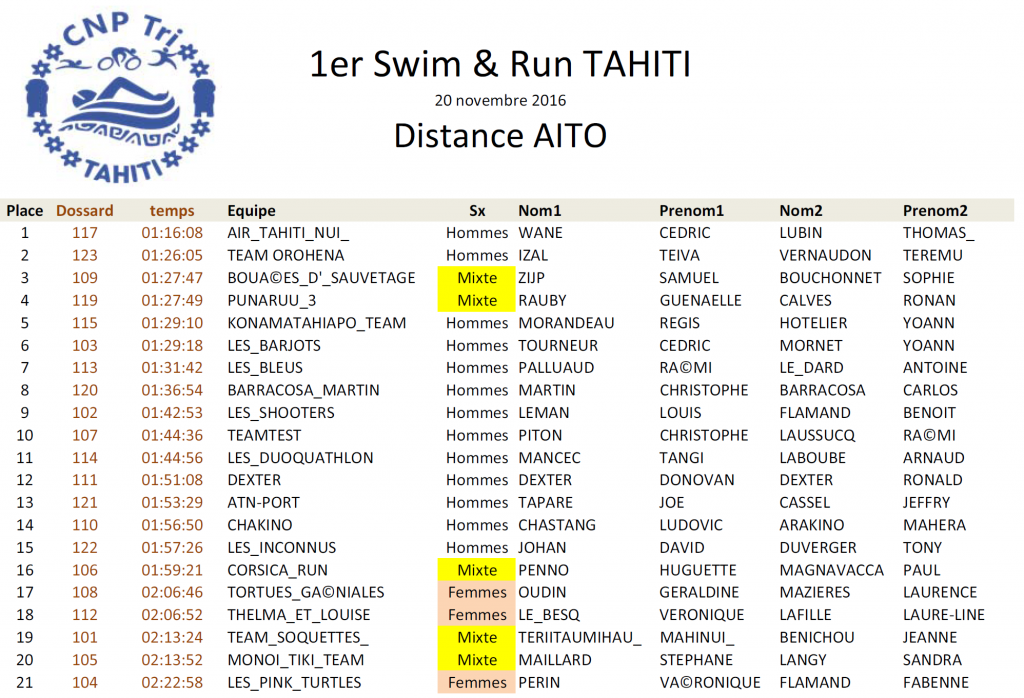 On the discover formula it was a duo of young who was the fastest. They are Mathieu Morel and Kylian Jezequel. They won the race in 52 minutes and 37 seconds. The duo Antoine Estival and Steven Haberstroh finished second and the duo Lou Hahn and Kiara Armor completed the podium.