Everyone can see that the Swimrun is growing up but how exactly? Worldofswimrun.com have made some graphics to show that.
On the first graphic we can see the evolution of confirmed races in the world since the start of this sport. In 2006 was realised the first race. There were only 11 races in 2011. It was on 2015 that the world discover this sport. There are now 269 races with 54 new races in 2016. A little bit less new races than in 2015. We'll made some posts with the new races of 2017 soon.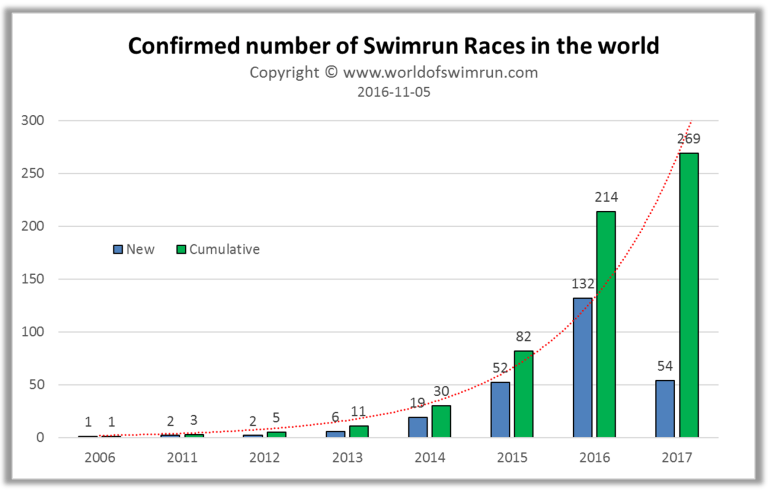 We can see on the second graphic that Sweden have more races than all the others countries. The second one is the France. This country is full in love with this new sport. There is now swimrun races on 24 countries in the world.